File Management
Viewing Files
Files can be viewed, sorted, and deleted from the File Management dashboard. By default all bike files in your private store are listed. Clicking the Show Springs/Bikes button will toggle between showing the list of spring files and the list of bike files. The Database Selector will allow admin users to select between viewing files in their private database or the team database.
To sort files click on the relevant table header. The file list is sorted alpha-numerically or by date.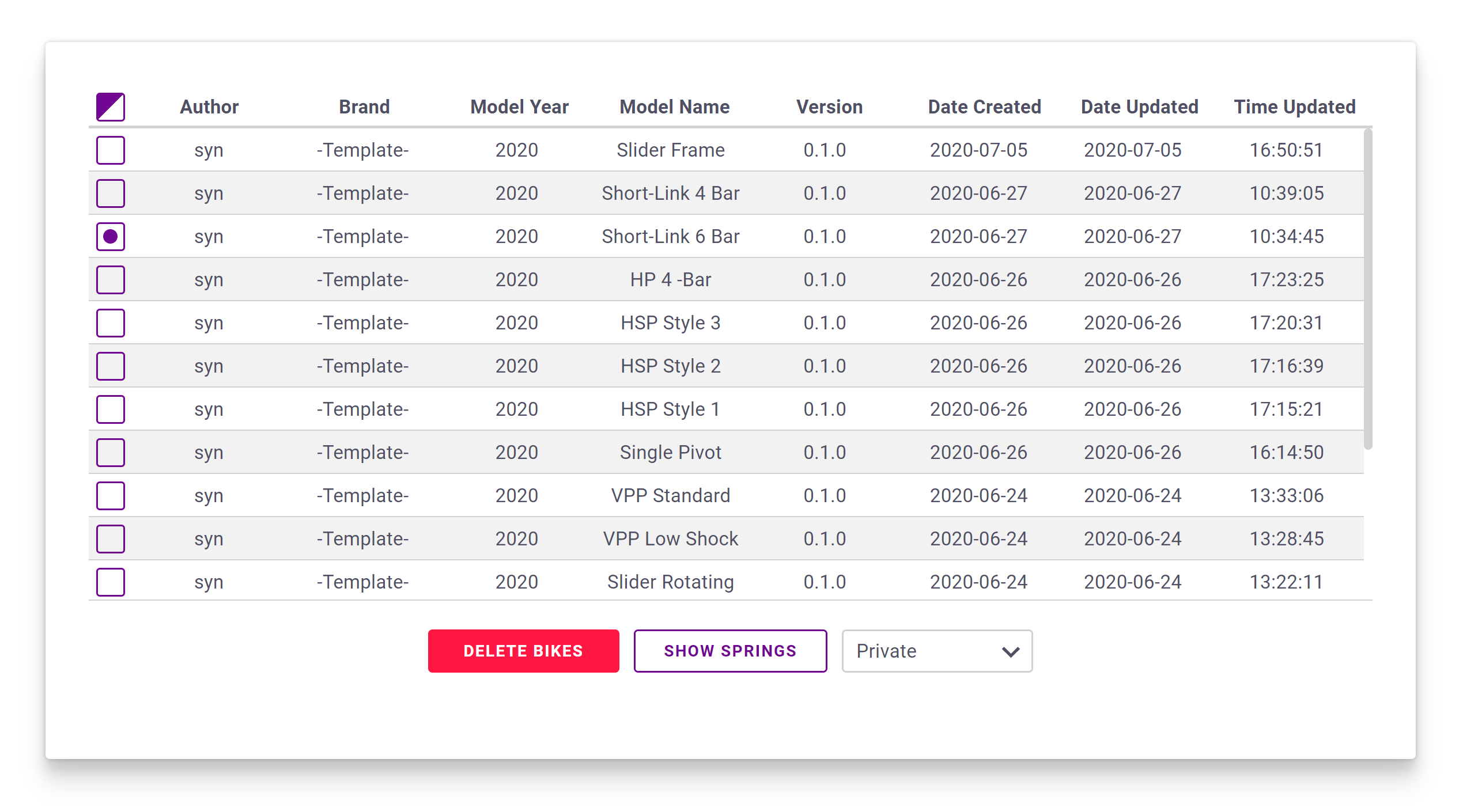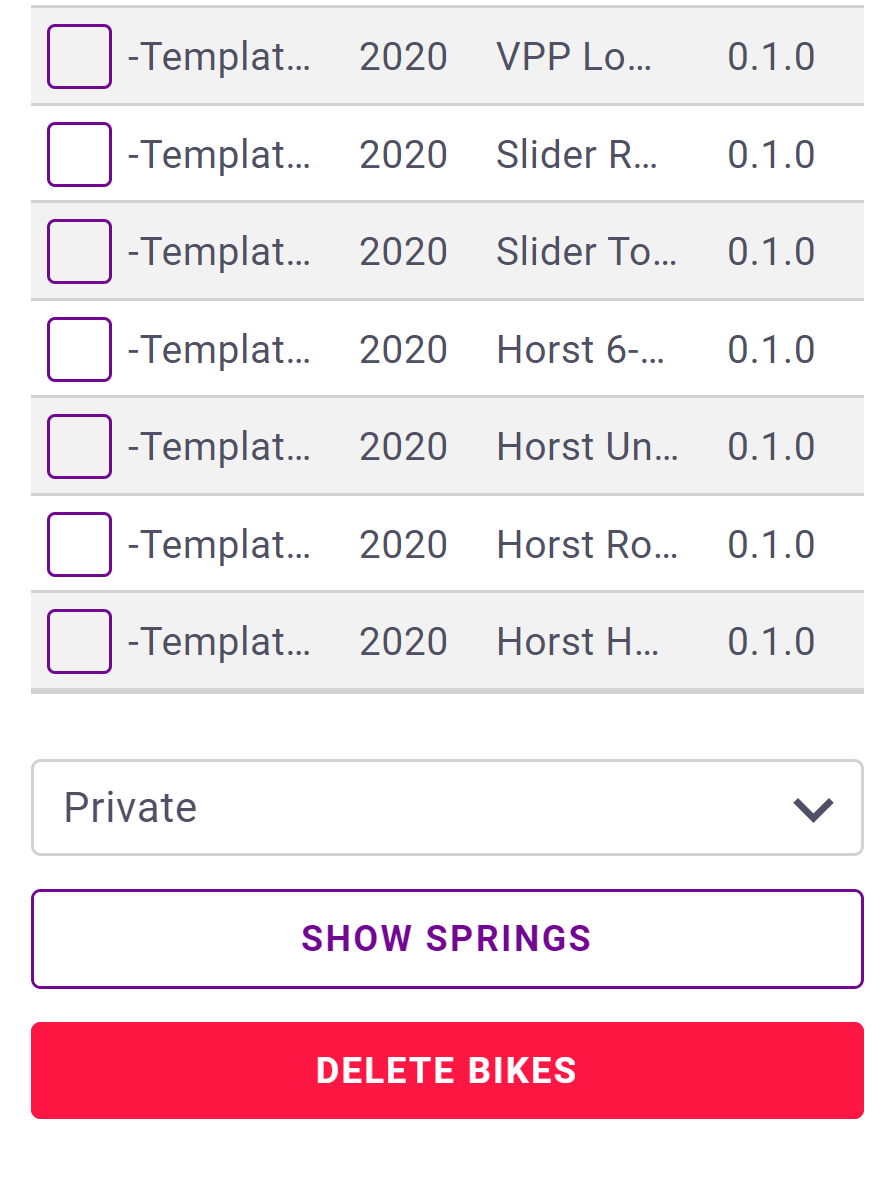 Deleting Files
To delete files select the relevant line items from the using the checkboxes in the first column. Once all the files are selected press the Delete button and confirm your selections. Use caution, deleted files are NOT recoverable.